600 Cheyenne Blvd., Madison, TN 37115
(615) 865-2840 Telephone
(615) 860-4857 Fax
We are currently leasing the apartment you've been looking for!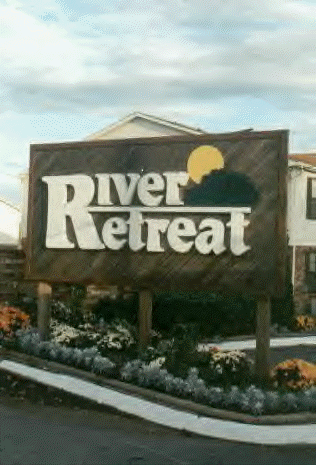 River Retreat I is a 148 unit apartment community designed with your comfort in mind. As a resident here, you can enjoy a relaxed atmosphere along with outstanding facilities and special amenities. Professionally managed by Parthenon Properties, we strive to make your apartment home the best it can possibly be. You're in the Right Place!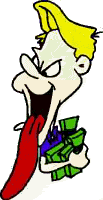 Why pay for jogging paths, exercise rooms, tennis courts & saunas...when you're not using them? HUM...
Conveniently located in Madison, TN River Retreat I offers one of the best locations you'll find anywhere — close to work, a wide array of cultural events, shopping of every kind, dining, entertainment, and year round sporting events. We are close to countless services and products that make life easier and more enjoyable.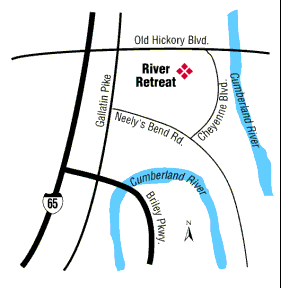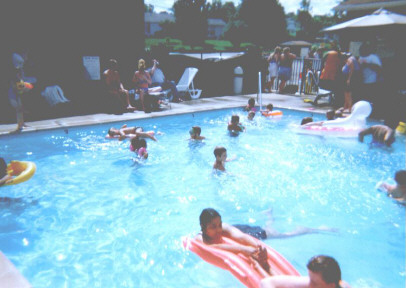 Come see for yourself!
If you're looking for a clean, comfortable, affordable apartment, but aren't quite sure on how to find one, then look no more! At River Retreat I Apartments, a truly comfortable lifestyle awaits you.
You may choose from one or two bedroom apartments all beautifully designed to fit both your personal needs, and your personal finances. Each apartment includes central heat and air, wall-to-wall carpeting, and plenty of storage space. All set amidst landscaped grounds, that are professionally and meticulously maintained!

There is no reason to put up with your maintenance costs and other expenses that go along with owning a home, when you can rent a maintenance free apartment with all the comforts you desire.Unlike many apartment complexes, the River Retreat I maintenance staff is readily available to handle any problems or questions you may have. If you would like worry-free living in a modern, comfortable atmosphere, River Retreat I Apartments are the right choice for you!
Service With A Smile

Inside and out, the quality of our 24-hour maintenance service is obvious. We're dedicated to keeping River Retreat I beautiful and comfortable.
We are a Pet Friendly Community!
· Cats

· Cats must be declawed
· Dogs

· All pets must be spayed/neutered
· pet weight negotiable!
· $250.00 Non-Refundable Pet Fee Required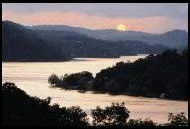 The Nashville area is a great place to live and work. The area has many strengths in all facets of community life and well-being.
Some of Nashville's living advantages include:
low cost of living;
unique, affordable residential areas;
abundant parks, waterways, and recreational areas;
lively cultural base;
regional hub for health care;
higher education; and
seasonal climate.


Email Today!

Area Schools
Neely's Bend Elementary 860-1486
Neely's Bend Middle School 860-1471
Hunter's Lane High School 860-1401
Metro Government of Nashville Schools 259-8400
Utilities Provided By
Nashville Electric Service (NES) 736-6900
BellSouth 557-6500
ComCast Cable 244-5990
Water Systems 333-3334
NOTE: Rentals rates and availability are subject to change without notice. Please contact the community directly for the most current information.
Web Site Built and Maintained By: